Kalogria, Stoupa & The Mani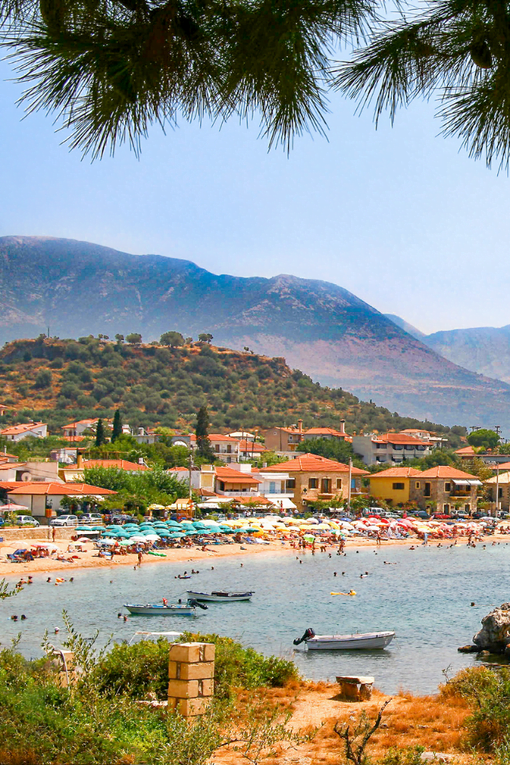 Stoupa Greece has two beautiful sandy beaches, Stoupa Bay and Kalogria. Sheltered by the dramatic backdrop of the Taygetos mountain range, Stoupa enjoys a microclimate that is among the warmest in Europe.
Fresh water flowing underground is released offshore and keeps the water cool and clean for bathers. There are several excellent tavernas in Stoupa serving traditional Greek fare based on our wonderful local produce, as well as coffee bars, gift shops, supermarkets, cash dispensers and a chemist. There are two doctor's surgeries in Stoupa, and a 24 hour clinic in Agios Nikolaos (4 kms away) plus a local dentist. Car Hire, Bicycle Rental and excursions by coach are all available from local agents in Stoupa.
There is a PADI approved dive school based on Kalogria and yoga and mosaic courses are available locally. Visitors can join local residents on organised walks, or simply explore the wonderful landscape at your own pace.
Stoupa is ideally placed for exploring many places of classical and historic interest such as Ancient Olympia, Byzantine Mystras, Monemvasia, Mount Ithomi and of course the spectacular Diros caves and the wild Mani Peninsula.
Kalogria, Stoupa Greece - Zorba's Beach

In 1917, a little-known writer called Nikos Kazantzakis arrived in Stoupa from Crete and established a small lignite mining business in the cliffs behind Stoupa. He recruited an engineer from northern Greece to help him and so Giorgos Zorbas came to Stoupa – and a legend was born. Zorbas was an almost "larger than life" character.
At work he was inventive and imaginative and at leisure he was irrepressible, spontaneous and fond of a drink! There were no roads, so the lignite had to be taken from Stoupa by boat but it was also difficult to get it from the mine to the coast using pack-mules and donkeys, so Zorbas devised a fantastic cable and rail system to do the work.
In 1946, Kazantzakis, by now an established and respected author, published his best-known novel "Zorba the Greek" and the film was released in 1964. All over the world, people were enthralled with the man who epitomized the quintessential Greek character and more than anything else, they were fascinated by his exuberance — especially in the scene where he is compelled by his nature to dance on the beach. This scene, together with the music of Mikis Theodorakis, became the icon of what it means to be 'Greek' Although the book and film were both set in Crete, the inspiration and real-life Zorba experience took place in Stoupa.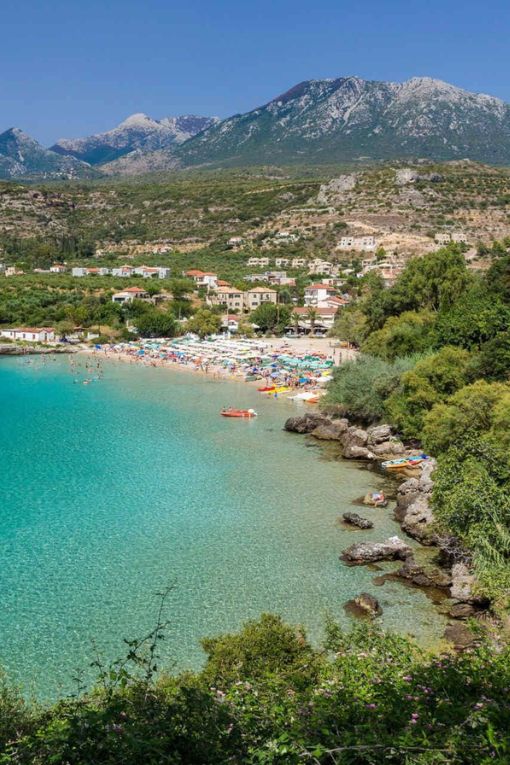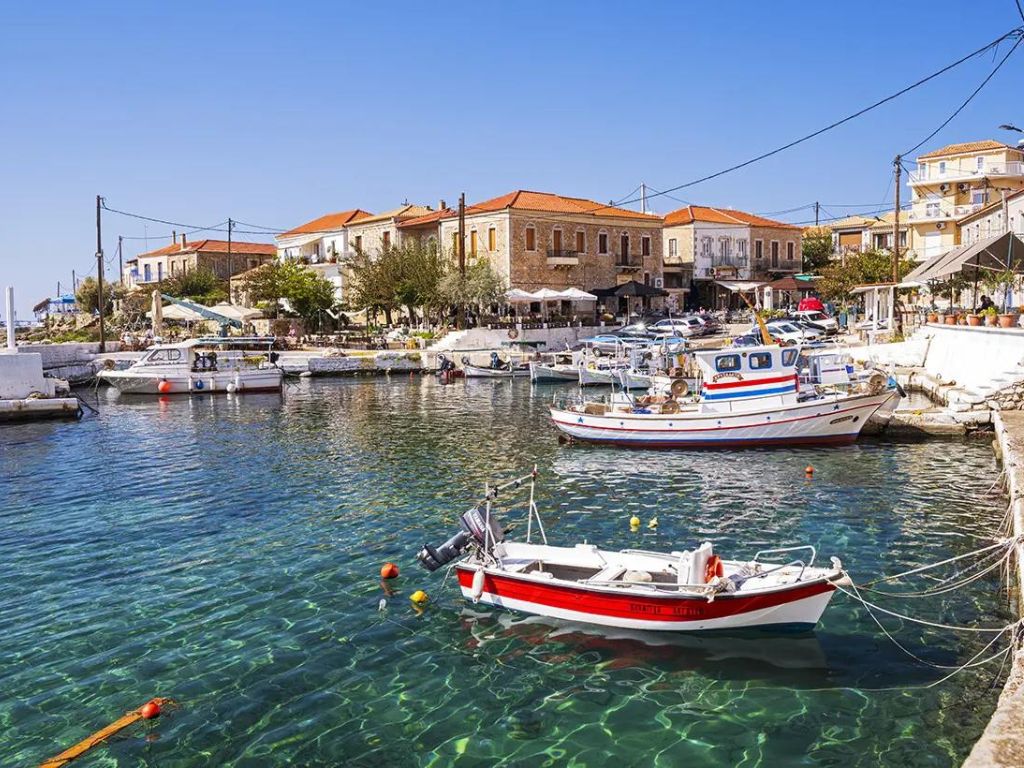 2.5 km. after Stoupa on the road to Areopolis, stands the village of St. Nicholas. Pausanias compares this village with ancient Pefno, one of the kingdoms of Tyndareus, father of Helen. Agios Nikolaos or Selinitsa, has developed around the picturesque harbor, which was once a large commercial hub. Today moored fishing boats and if anyone found there early in the morning will have the opportunity to drink coffee, watching the local fishermen coming back from fishing and will be able to buy fresh fish.
7 km. After Stoupa on the road to Kalamata, is Kardamyli, a picturesque village immersed in Istoria.Apo port where once sailed the ancient Spartans and Agamemnon that included the village in cities that would give as dowry to Achilles, to the old town where Kolokotronis and his men began the revolution in 1821. nowadays Kardamili has been developed. In the modern village will find traditional accommodation, restaurants, cafes etc. Guests are able to enjoy the beauty of the place, to visit the old town and wander the ruined towers.